Studies on Various Topics

Looking at the Bible topically

For some very helpful freeware, click here.

If you would like to read through the Greek New Testament in Greek without having to install special fonts and be able to find out the part of speech of particular word, click on the work of the late Tony Fisher of the University of York.

For an excellent study Bible, check out the NIV Spirit of the Reformation Study Bible.

Two excellent software packages that I use in my Bible study are:

Logos - Libronix:

Bible Works: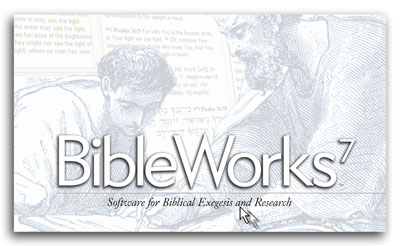 I also am a big fan of my Palm hand-held device; it is full of really nifty Bibles and related tools both from Olive Tree Software and Laridian. In addition to the English Standard Version, the New American Standard Bible with Strong's definitions, the Message, the New Living Translation, the King James Version and the NET Bible with notes, I keep the Greek New Testament and the Hebrew and Greek Old Testaments on my Palm.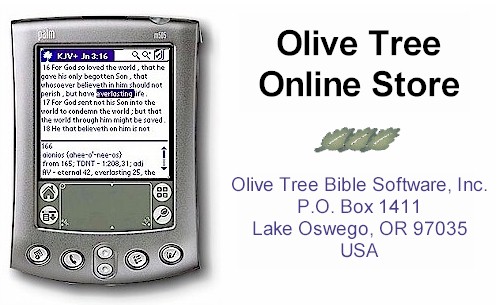 Not only does Olive Tree have the Greek New Testament, but each part of speech is broken down, and the United Bible Society's dictionary is part of the work.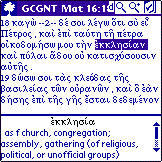 They also have the Hebrew Old Testament for the Palm.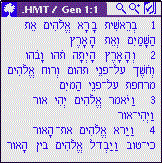 Search one of eight translations of the Bible through the Bible Gateway at the Gospel Communication Network! (Please note that the search will take you off of this web site - use your Back button to return.)
If you have questions, please feel free to write or call me.
(318) 445-7271