80 Hickory Hill Drive

25 kilometers west of Alexandria, Louisiana
United States of America


80 Hickory Hill Drive, our address, can be located
on the large topographical map below. Pretty much dead
center of the map below is Cotile Lake.
Images courtesy of the U.S. Geological Survey, and each part
of this topographical map is hot-linked to the
Microsoft Network's TerraServa, an extremely useful web site.
Once you have located Cotile Lake on the map above,
you can easily see where we live by studying these
three close-up topo maps. The first map is zoomed in the most;
it shows the location of our house near the crest of a hill.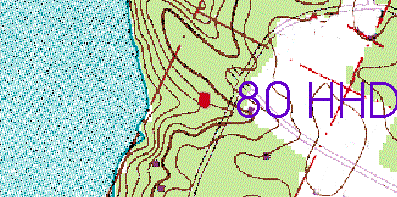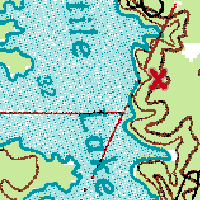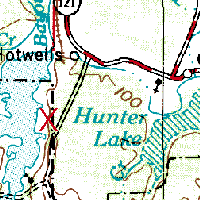 Louisiana is very low and flat, but we live in the Kisatchie Hills,
a chain that runs on the western side of Central Louisiana,
from the center to the north. Our home is on private land within
the Kisatchie National Forest.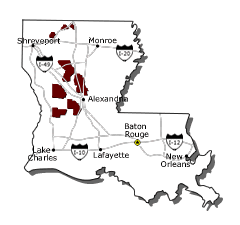 The Forest has one wilderness area, the 8,700 acre Kisatchie Hills Wilderness,
a wild and beautiful area that includes relatively steep slopes,
rock outcrops, and mesas, features not found elsewhere in Louisiana.
The Kisatchie Hills Wilderness provides visitors opportunities for
solitude and unconfined primitive recreation. There are
three trail-heads providing access to several trail systems. Visitors to
the Wilderness need to remember, however,
the area is not regularly patrolled and any type of
assistance may take a lengthy time. This wilderness area is located
beginning in the extreme northwest corner of the larger topo
map above. Below is the U. S. Forest Service's map.
The Kisatchie National Forest has a lot to offer visitors,
such as 355 miles of trails for hiking, camping,
mountain biking, horseback riding, or ORV riding.
Other recreational opportunities include four lakes,
an 8700 acre Wilderness, and dozens of camping sites.
The Forest also provides opportunities to hunt and fish.