After our son, Benn, finished his final exams, but before graduation from law school, Sandy, Benn and Bob made a tour of the south central and south eastern United States, visiting family and friends. We spent a couple of days with our oldest daughter, Lydia and her family, in Memphis, Tennessee, and then we headed over to western North Carolina, where we spent three nights at the South Carolina Home in Montreat.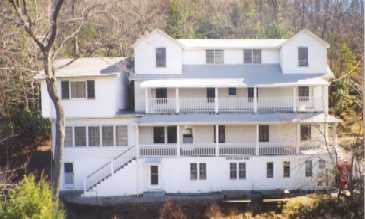 I worked at the South Carolina Home back in the summers of 1962 and 63.
One morning as we were heading out, we spotted a mother bear and her cub about a hundred and fifty yards from the Home.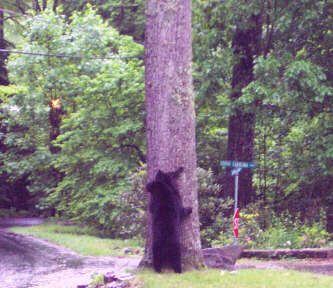 We kept our distance, but the mother got a bit nervous,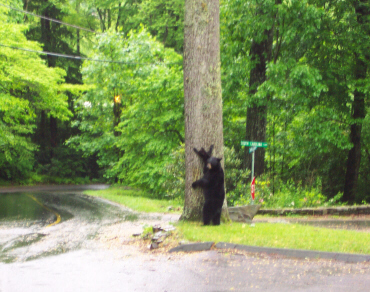 And the cub climbed the tree.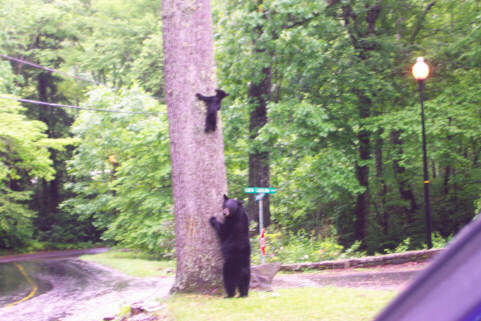 We also toured Biltmore where Sandy and I went on our honeymoon, thirty-five years ago.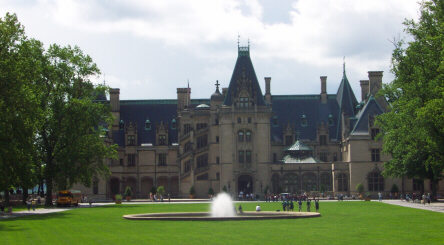 Biltmore was built a little over a hundred years ago by George Washington Vanderbilt, the grandson of Cornelius. It has been featured in films, the most recent of which is Hannibal.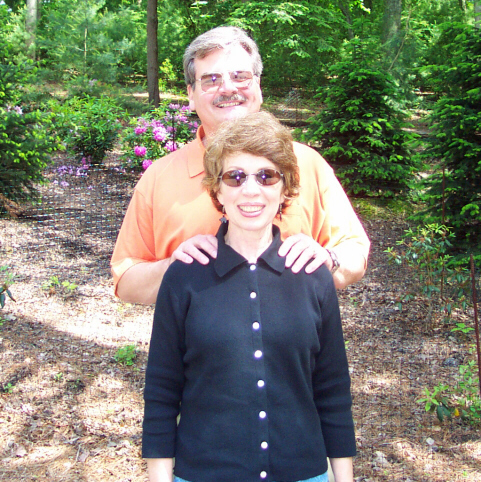 Benn takes Sandy and Bob's picture on the trail near the Biltmore House.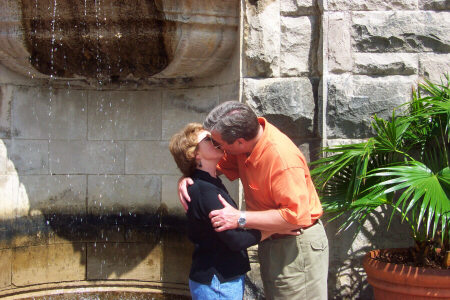 Benn caught us in front of one of the Biltmore fountains.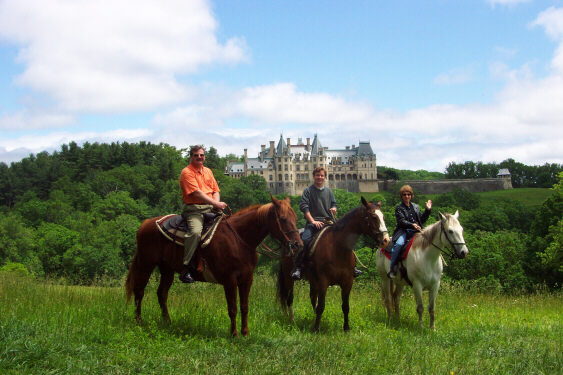 We rode horses around the huge estate and got to see Biltmore House from the rear. Left to right: I am on Max, Benn is on Buddy and Sandy is on Custer.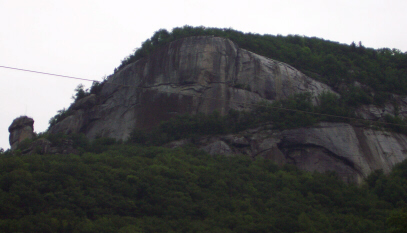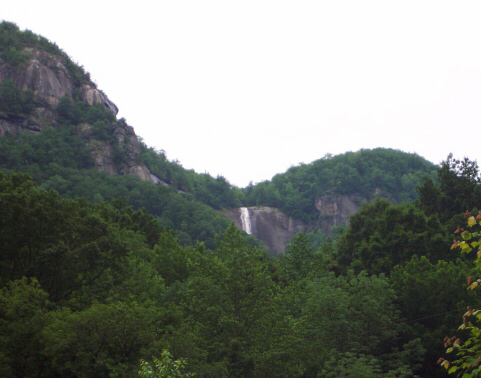 We also drove by Chimney Rock where we visited thirty-five years ago. This area has been featured in such films as The Last of the Mohicans and Dirty Dancing.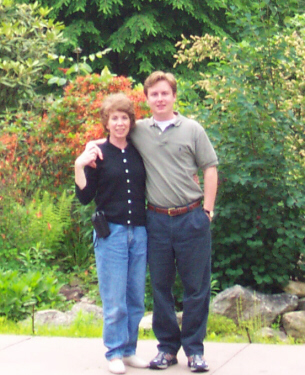 Sandy is in the village below with Benn.
After visiting western North Carolina, we headed to Georgetown, South Carolina, where my mother's sister, Ruth, lives. Aunt Ruth is the last living sibling of either my father or mother.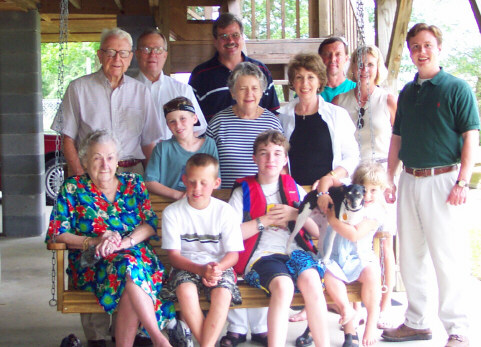 My Aunt Ruth is seated on the left, and her husband, Wesley, is standing behind her. Benn is standing on the right, and I am standing center in the back. In front of me is my first cousin, Ruthie, and her husband, Cobb, is between Uncle Wesley and me. Sandy is on the right of Cousin Ruthie. Between Sandy and Benn are Cousin Ruthie's son-in-law, Tim, and daughter, Mary Ruth. Mary Ruth's sister, Martha Louise, is taking the picture and my third cousins, Jake, Roddy and Chrisy are seated next to Aunt Ruth; Cousin Chrisy is holding our dog, Hamilton, who made the trip with us along with Ralphie. Cousin Lawson is standing between Uncle Wesley and his grandmother, Cousin Ruthie.