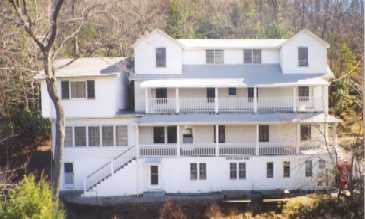 I spent the summers of 1962 and 63 working as the houseboy of the South Carolina Home in Montreat, North Carolina. My living quarters were on the ground flour to the right of the kitchen and dining room, as seen in the photograph above. The home was named for William Brearley, a South Carolina Presbyterian minister.
The Hostess for the Home back then was Frances Gregg and Christine Dendy was her assistant. Both of these women took a special interest in my spiritual development: Mrs. Dendy, from a somewhat conservative perspective; Miss Gregg from a slightly liberal one.
To the right of the home, a few hundred yards away, was the home of Charles Chang. Mr. Chang was a Presbyterian minister serving Chinese people in the New Orleans area.