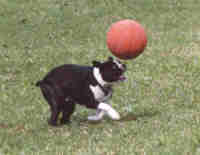 Genealogy
I have done a bit of research into my "roots" and discovered that I am descended from people who came from England, France, Scotland, Ireland and Switzerland. I am a bit over a third English and slightly less than a third each, French and Scot, with a wee bit of Irish and Swiss.
What was of particular interest to me was research into the faith of my ancestors. They were New England Puritans, Church of England folk in South Carolina and Virginia (some of whom became Baptists and Methodists and moved on to Tennessee), French Huguenots in New York and South Carolina, and South Carolina Presbyterians from Scotland and Ireland. On my mother's side, the daughter of a minister married a minister for many generations. So I am directly descended from one Presbyterian, four Methodist and five Baptist ministers. My mother's generation broke the chain, but she prayed that I would become a minister.
Here is a picture of my mother's father, Dr. Robert Lee Benn. He was a Presbyterian minister, and I was named for him. He died in 1939; I wish that I had known him.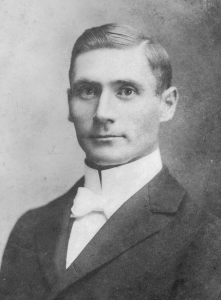 Through genealogical research by relatives on both my father and mother's sides, I have been able to verify some of my family names. Are we kin? On more than one occasion I have discovered a distant cousin. Once I had mentioned in a Thanksgiving message that two of my ancestors had come over on the Mayflower -- this was before I found out that Isaac Allerton, the lieutenant governor, was a thief. After the service, someone in the congregation told me that his ancestor had come over in the great Puritan migration of the sixteen thirties. When I asked who that was, he responded, "Francis Wyman." He was my eighth great grandfather, and that made us cousins.
Francis and his brother John settled in Woburn, Massachusetts and operated a tanning business that stayed in the family until 1768. The pollution caused by the tanning industry in Woburn formed the background for a recent film, starring John Travolta, "A Civil Action." I guess the Wyman brothers had no idea what they started. That is just one example of the interesting discoveries that a study of genealogy can bring.
Here are my family names:
Allerton 
Andrew 
Avelyn 
Baldwin 
Balfour 
Barnes 
Bedford 
Benn 
Benson 
Boscawen 
Brown 
Browne 
Bruce 
Byrd 
Calmes 
Campbell 
Capet 
Chaplin 
Chisolm 
Clark 
Collier 
Cooke
Crow 
Cushman 
de Beaufort 
de Clare 
de Holland 
de Marshall 
de Wake 
Deristre 
Doliver 
Drummond 
Dubois 
Dunbar 
Duncan 
Evans 
Evelyn 
Farquhar 
Fennell 
Flippen 
Fraser 
Fripp 
Fritz Alan 
Grant 
Graves 
Hart 
Hawkes 
Hay 
Hett 
Howard 
Howe 
Hunt 
Jenkins 
Johnson 
Jones 
Lamont 
le Servier 
Lockhart 
Long 
Lord 
Mackay 
Mackenzie 
Macrae 
Mazyck 
Metcalfe 
Montgomery 
Morris 
Neville 
Parish 
Pendergast 
Philips 
Pickett 
Plantagenet 
Pretyman 
Prideaux 
Pynchon 
Radcliffe 
Ravanel 
Ripon 
Robertson 
Salley 
Sanford 
Sanzean 
Sinclair 
Smith 
Somerville 
Souseau 
Spencer 
Stansfield 
Stewart
Stint
Stith 
Stone 
Stuart 
Sutherland 
Thomas 
Treadway 
Turner 
Urquhart 
Vincent 
von Arx 
Waller 
Watkins 
Wilkins 
Williamson 
Wirnhame 
Worthington 
Wright 
Wyman
Please write to me if you think that we're kin. I use Family Tree Maker software.